Find Check Up Location
4 out of 5 car seats are used wrong. Could yours be one of them?
Car Seat Check Ups review the following criteria and may take up to a half hour.
Whether your child is in the appropriate car seat.
Whether the car seat is properly secured in the car.
Whether your child is secured properly in the car seat.
Whether your car seat is on a recall list or outdated.
Please contact the agencies below to schedule your free car seat check.
Anchorage: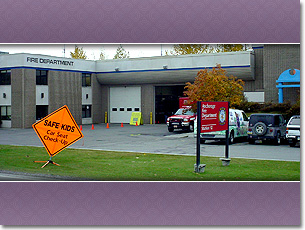 Alaska Injury Prevention Center - 907-929-3939
Anchorage Fire Departments - 907-267-5045
Safe Kids Alaska State Coalition - 907-212-3194

Mat-Su Valley/Wasilla/Palmer:
Safe Kids Alaska State Coalition
Providence Alaska Medical Center – 907-212-3194
Safe Kids Alaska Partner Agency
Knik Tribe – Benteh Early Learning Academy – 907-671-6861

Fairbanks:
Safe Kids Fairbanks Coalition
SafeRider Program - 907-458-7233

Eielson Air Force Base:
Eielson Fire and Emergency Services - 907-377-5195, x4156

Central Peninsula/Kenai/Soldotna:
Safe Kids Kenai Peninsula Coalition
Central Peninsula Hospital - 907-714-4539
Central Emergency Services/Soldotna Fire Department - 907-262-4792
Kenai Fire Department - 907-283-7666
Nikiski Fire Department - 907-283-4202

Juneau:
Safe Kids Alaska Partner Agency
Bartlett Regional Hospital – Bartlett Beginnings - 907-796-8975

Homer:
Safe Kids Kenai Peninsula Partner Agency
SPROUT Family Services - 907-235-6044

Kodiak:
Safe Kids Alaska Partner Agencies
Kodiak Bayside Fire Station - 907-486-4536
U.S. Coast Guard Fire Station - 907-487-5808

Cordova:
Native Village of Eyak - 907-424-7738

Ketchikan:
Safe Kids Alaska Partner Agency
Ketchikan Fire Department - 907-225-9616