Preventing Childhood Injury in the Last Frontier
Who We Are
Alaska Child Passenger Safety Partnership is comprised of representatives from numerous public and private agencies throughout the state that share a common goal of protecting children traveling on the roadways of Alaska. Members include healthcare professionals, firefighters, paramedics, law enforcement officers, injury prevention professionals, health and safety personnel, educators, parents, businesses, foundations, policymakers, and volunteers.
Mission Statement
Alaska Child Passenger Safety Partnership is dedicated to promoting child passenger safety and reducing injury and death resulting from child restraint misuse.
Goals
Create public awareness to protect our children by encouraging safe transportation.
Educate parents and caregivers regarding proper selection and installation of restraints.
Provide free car seat checks by trained CPS technicians throughout Alaska.
Provide continuing education and support for CPS technicians and programs.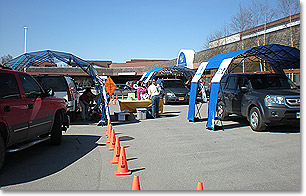 Alaska CPS Coalition Car Seat Check Up, Anchorage, May 2011.
Video
See for yourself why the American Academy of Pediatrics recommends keeping children rear facing until 2 yrs old. Crash test videos at 30mph.

CPS Week 2015
September 13-19

Download Our PSA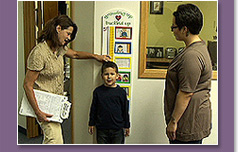 Contact your local CPS fitting station today for an appointment!
During calendar year 2014, members of the Alaska CPS Coalition reported 1,376 car seat inspections.
Only 205 of those inspections revealed correctly installed car seats.
85% of car seats inspected were found to have some form of misuse.